Our South Africa based client came with a structure ready. The markets in African region are unorganized. Client wanted to develop a directory website that organizes the skills of individuals, consultants further distributes it location specific. The directory was to facilitate the business to grow in their expertise. It is also making life easier for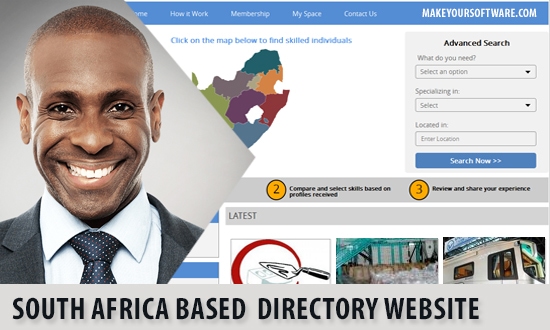 the consumers by allowing them to search on various parameters getting the right skills based freelancer, individual or consultant. There are some leading skills based directory like elance, awesomeweb, up work & several others. Even Government organization or small business promotions councils or association or chambers of commerce also promotes skills based directory. As this promotes direct small business worldwide. Our client went by our php business directory script demo & then detailed requirement was submitted.
Site used vector map showcasing the country & regions, clicking on each region open the page of that particular location. Making it easier to move around for the users and search engines. Further there was option for featured business & latest business. Left side showcased the list of categories as well. Further there was facility of blog post so that business could put down articles. Admin had the ability to post banners as well. Users had ability to post reviews and comments as well.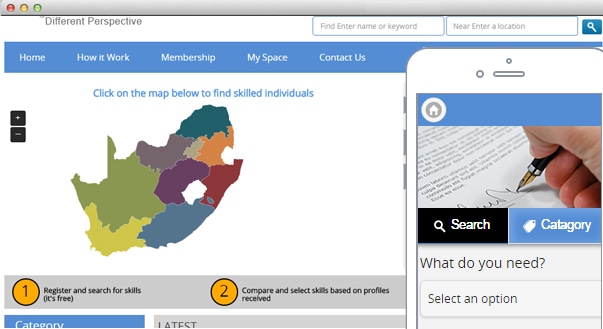 There were special membership packages as well so that business can list in multiple categories.
Team MakeYourSoftware took the task, project was divided into parts of easy project management and timely showcasing the milestones. One group was responsible for implementing map. As we had to evaluate various options available for Map implementation. Further we zeroed down jvectormap. Another group was responsible for successful implementation of directory project as whole & customizing the features as required by the client.
Features of Directory Website
Website design was custom built with Mobile Responsive
Home page had featured and latest business
Home page had JS based SVG Map
Home page also list of categories, banners, search & blog post
SEO friendly category pages
SEO friendly location pages
SEO friendly directory profile display pages
User has ability to shortlist, sent lead, post review/comments and make blog post
Business users can create profile, select multiple categories, upload logo & pictures
Admin had ability to handle categories (skills) & location from admin.
Admin can monitor pages for directory & comments
Control panel has ability to handle CMS, banner, blog post from the admin.
Start your own Directory website
Open a marketplace with the Directory Script from MakeYourSoftware.com. Directories and yellow pages have been popular in offline model since several years. Recent online boom has shifted marketplace from offline to online. Worldwide there is huge gap of creating niche & location specific directory. Each directory depending upon the market as good earning viability. To start directory website check our features of our script. We also provide design customization and directory customization, get in touch with us for the same.