Do You Need To Hire Divi Theme
Website Designer
Looking to start a website or personal blog with WordPress CMS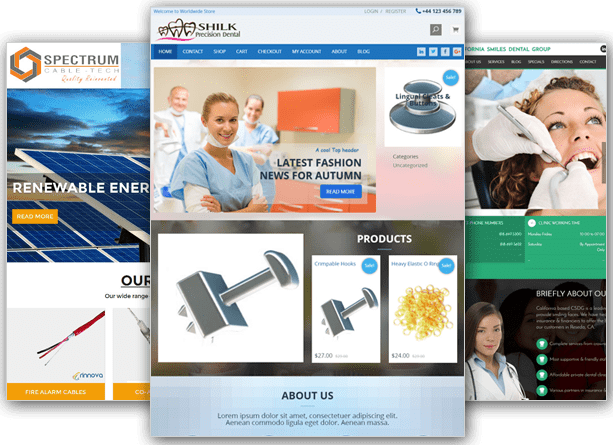 Your Business Package
WordPress – Leading CMS
Branded & Beautiful Website Design
Divi Theme – Drag & Drop Builder
Fully Responsive Theme
Lead Capture Form
Google Map / Analytic Integration
Social Icons
Professional Plugin Integration
Free Technical Support for 1 year
Why you should be using Divi theme?
Grow your business with custom Divi child theme
DIVI is premium WordPress theme from Elegant themes. We at MakeYourSoftware, expertise in building the website with Divi theme for business.Our WordPress technical & creative team can help you with your website or blog. We can help your business grow by generating traffic & leads from the website.  When you take a premium theme that is backed by a professional business that makes you comfortable to grow your business website. Divi is used by more than 100,000 website owners, it is backed by huge ecosystem & more important it is tested for security with every release. This makes it different & worthy for the business website.
Control all elements from admin
10 Different Reasons You Should Be Re-Designing Your Website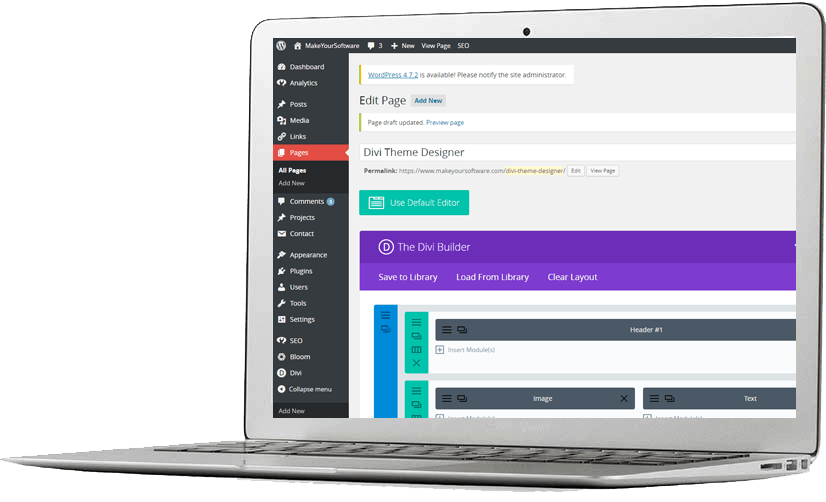 1. You are looking to start with new website
Divi is ideal for business or individuals looking to start a website or blog. As it is simple, cost effective & easily customization.
2. You have website that is not converting
Your website is having traffic but it is not converting. It is time to hand over the website to professional who can optimize for conversion. Divi has nice tools that can be used for conversion.
3. Your existing website do not have leads
If you are website is not converting enough for the sales leads it time to have different design implemented with the latest trends. Well Divi comes at top position with it.
4. You need to hire WordPress website designer & developer
You are clear about your needs about your next WordPress website. You need to choice a theme & find a website designer. You are at right place hire us for your next project.
5. You need beautiful & interactive website
You need a beautiful website with sliders, counter animations and more. Well Divi can take care of your next website project. let us do it.
6. You need a landing page for your next marketing campaign
Divi is great tool for landing pages. You can customize easily for your requirement. We would highly recommend Divi as it is ideal for A/B testing as well.
7. You need to integrate lead magnet & Opt-in form.
Divi has some great plugin that can be easily be customized for Opt-ins. You can Opt-in A/B Testing as well. Further it integrates with all major industry standards autoresponders.
8. You need a ongoing partner for modification & changes in website
You have a website that have ongoing modifications required due to nature of services or products. DIVI is ideal to handle modifications.
9. You need a brandable website with new product launch
Site is easily brandable may it your communication elements or messages. Divi layouts can easily handle the requirements.
10.You need a website that communicates to your customers
Site that speaks to your customers, that is SEO friendly & more important that capture leads.
We have team of professionals that you can hire for your next website design & development project.Our process is simple & easy to work around.We have been into the development since 15+ years. All our divi child theme website have following features
Your Business Package
WordPress – Leading CMS
Branded & Beautiful Exclusive Website Design
Premium Divi Theme – Drag & Drop Builder
Fully Responsive Theme
Lead Capture Form
Google Map Integration
Google Analytic Integration
Social Icons
Professional Plugin Integration
Free Technical Support for 1 year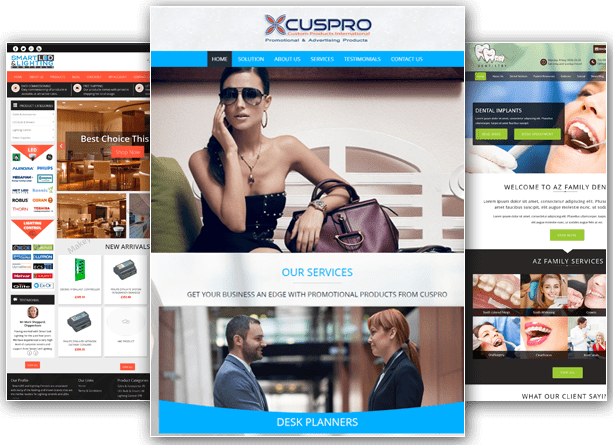 Create Your Personal or Business WP Divi Theme Website