The growing trends of mobile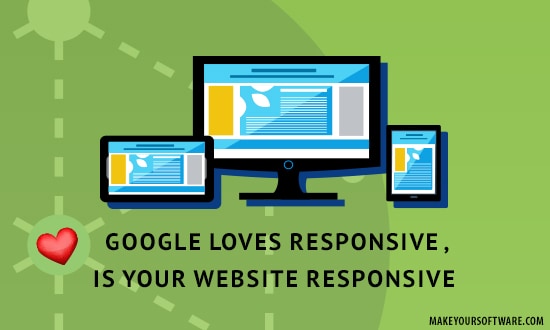 Most business who are online their website survives on free google or search engine traffic. Last few years the traffic was preliminary from desktop. This has been followed up by growing trend globally which shows mobile based search is on rise. Last year alone mobile search surpassed the desktop traffic & recent reports shows double digit rise will continue for next few years as more and more people hook on mobile internet.
Highlight of growing mobile trends
60% Rise in mobile traffic
61% Rise in local search traffic
Google & Facebook both are witnessing rise in mobile traffic
The traffic will rise 10 times by 2019
So what is responsive website
Mobile responsive website makes the website optimized for different devices including tab, mobile & desktop. In short site is optimized for easy viewing, reading, navigating with easiness. This happens across wide range of devices. So it becomes important for business & startups to have mobile ready website or the responsive website.
It is important that users have seamless experience with all the devices.
Google Announcement
This April 21 Google announce a critical update related to mobile website.
Desktop search ranking will not be affected by this update, but the mobile rankings would be affected as your website is not mobile ready or not responsive. This update purely focuses on better user experience across range of devices.
We believe this would be significant for website owners as google algorithm will give low weight to website owners that are not mobile ready. This can affect the website traffic adversely. So this comes as negative for the websites that are not ready. They may miss the rising trend of mobile traffic. Google believes by giving mobile ready results it will enhance user search experience.
So it is high time the business should start adopting mobile friendly guidelines.
Take action
To support this important update google has developed a tool to check if your website is mobile friendly. We recommend you to check it your self  take google test
Take action with your next update
Get in touch with our mobile responsive website experts. We will test & make sure website is upgraded. Also all our software products have an option for responsive upgrade since last one year. Make sure to upgrade your website to responsive.
Important Link
http://googlewebmastercentral.blogspot.in/2015/04/faqs-april-21st-mobile-friendly.html