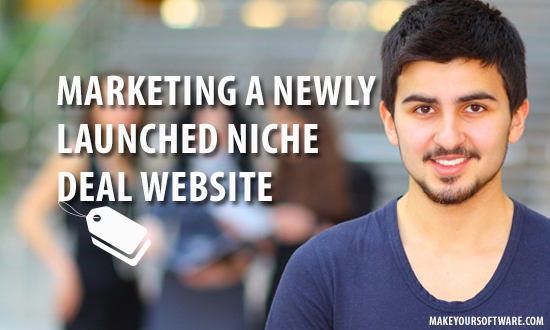 Starting Daily Deal website has been extremely competitive business. The most challenging is to keep up subscriber base & work out target base on your subscribers. It is important your customer keep reading your emails to get the traffic when required.
First is you need to stop you need to define your niche and clearly define the goal you are looking at. Most important stop comparing with Groupon, Living Social & Coupons.com they are generic portals & things need to grow in the niche.
Best ways to run Daily Deal Website
To grow in the niche market could be challenging. To start with explore your current environment, then look for authority people in your niche area may it be product niche or geography niche. Ideal example a restaurant website owner talks about your deal website on his platform. His following could be transferred to yours easily. You can also use social viral methods to expose your website. Take interviews on your website of notable authority and mention them this can help you present yourself as niche authority in that area. Google Adwords, Facebook ad programs offers wide opportunity for niche target put a budget cap and uses both the program to get the subscriber base. Our daily deal platform is already search engine optimized so just follow the instructions and take full advantage pre-seo optimization
When growing online most people at time ignore local or offline marketing but do not underestimate old school marketing techniques like flyer distribution or post card marketing or any creative way you could think. At times if you have budget go for local newspaper or classified advertising as well. That could help you get subscriber base. Make sure when you are doing these ads, make sure your website is working & your bandwidth is well paid – else your site may be down.
PR online and offline is yet another way of marketing the website that most business owners miss while launching the website. If you could get your press release in media of your target you may be able to grow huge subscriber base extremely soon. So pay an agency to get the word out.
Your key to success deals
Getting subscriber base is not that enough on deal website. Having some good merchants or real good exclusive deals can boost subscriber base overnight. So always keeps an eye to get new merchants with exclusive deals keep good relationship with the merchants & keep track of your niche with new launches or events happening.
Start your daily deal website
The Daily Deal software platform from makeyoursoftware.com is ideal way to get into deal business. The platform throws ongoing opportunity day after day for the people who are passionate about the niche or can network to get great deals on the platform. To start daily deal website check our deal software details.