It has been 2016 lot has updated in terms of design, search engine requirements. We at makeyoursoftware constantly believe that it is important to have a new avatar so is our matrimonial script is being packaged with new design in client & admin side. New avatar is embedded with flat design, clear CTA, Bold Colors & mobile readiness.
Just upload your banding elements from the admin & you are ready to go.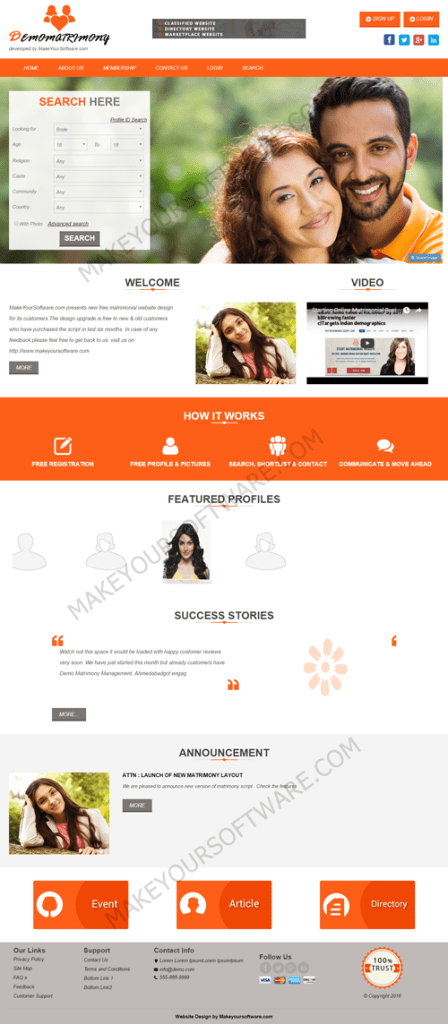 Get Matrimonial Website Demo Instantly
Join our mailing list to receive the latest news
and updates about our matrimonial software.
100% Privacy Protected.