Internet growth has exploded with growing rate of mobile technologies. The need of structured directories is even more than the past. Customers are looking for options,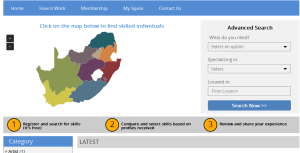 reviews more than ever.
MakeYourSoftware.com offers custom web directory development services for existing & start up business. Further business launching their website it has become more and more important to drive traffic to their website. Directory clearly serves the purpose.
Customer looking for directories  are considered the hot buyers as they
 They are hot leads
 They convert easily as they are already engaged for the requirement
Normally world over directory charges business on yearly format or monthly format & some of them work on freemium model. To preview the directories we can recommend looking for following directory
Alibaba – It is leading b2b directory
Yelp.com – It is great website customer looking for the reviews
Angieslist.com – It is nice website & ideal review provider for the customers.
All of the above websites have been valued about billion dollars. One can imagine the potential of these businesses. The Directory Industry on Internet has lot of possibility of providing innovation and creative solutions of customers. As there are lot of business & customers looking for niche directories where a generic directories fail to provide the service to the end users.
If you have an Idea for starting the web directory online. We at makeyoursoftware.com provide complete directory website design & development.  To start website directory please get in touch with us.