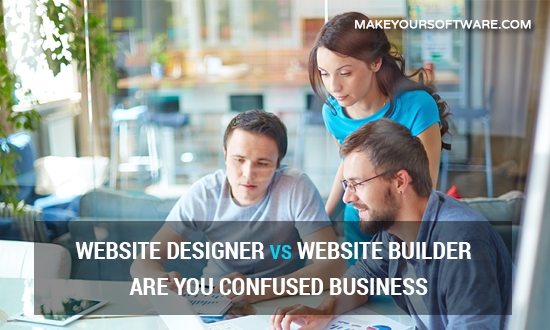 A Client from Florida called me stating he is confused & overwhelmed if he should be looking to hire a website designer from India or using DIY Cheap website builders available all over the Internet.He said his existing website hosting provider was actively promoting the website builders.
Let me go with cheap website builders
He further stated he had already tried WIX, Godaddy Builders & Squarespace. He stated he was impressed with templates & drag/drop was looking great earlier. But at the end he was really confused with builders. so he had approached us if we could help with it. Well it is not just a particular business faces a problem but most business faces this as a problem. Most people opt for the cheap looking approach that is going for the DIY Website Builders.
Problem with Website builders
Problem with website builders is website that should look professional end up looking cookie cutter, un-professional. Most important you end up losing a valuable brand image & time.So when it comes to your business look's where sales have to be done or leads have to be captured you need to hire a professional website designer that can coordinate your website project to your requirement. If required guide you on website marketing.
So when should you hire a website designer
You can identify your business need before you hire a website designer. Just put down some points that you can give to website designer as scope of your requirement.
Say for example here is scope of dental website would be like this
01: Attractive website design
02: Talk about services we offer
03: People should be able to ask questions
04: Google Map for locations
05: Ability to ask for appointments
06: Mailing list integration for sending coupons or newsletters
You can draft a similar scope for your business on the above guidelines. Send it to website designer asking us about similar work he has done. This will give you the idea of various things like previous work the designer has done, communication skills, if required give a call to website designer ask few questions about your project or other projects he has done.
5 things you should be talking with website designer when hiring
Existing portfolio
Which CMS do they plan to use
Budget and hidden cost if any
Copyrights who has it what
Final deliverable file format should be editable
Do they have maintenance plans
CMS is the most important thing you should be talking about. Which CMS you should be using & why they plan to use the one. Well we at makeyoursoftware prefer using WordPress. We consider WordPress CMS ideal for business of all sizes. WordPress has huge ecosystem around it lot of website designer & developers are easily available. With CMS you get a power to handle day to day requirements of website yourselves. So make sure your website designer has included CMS Integration in the proposal. Make sure it is popular as WordPress.
Talk to your web site frankly about the cost, give your idea or scope of your budget. Be clear that should not be hidden cost involved. Ask them how will they handle modifications or changes if any. Will they provide copyrights for the file & logos in the editable format so that you can use it for later modification. Most important do they have maintenance plans that covers your backup, minor modifications & other update which may be required.
So when you are looking your business website you should not be settling for cheap website design options but affordable website design option, that makes a sense. Send us your business website scope we can work out the win-win proposal for your business.